Every month, BarberX sponsors a street artist to create a work that they are inspired to make that has some, even distant, reference to barbering on the large 4' x 8' cable box outside our barbershop.
Thanks to the RiNo Art District for their tremendous help in curating these works.
JULY 2019 @ BARBERX
Robyn Frances
aka Grow Love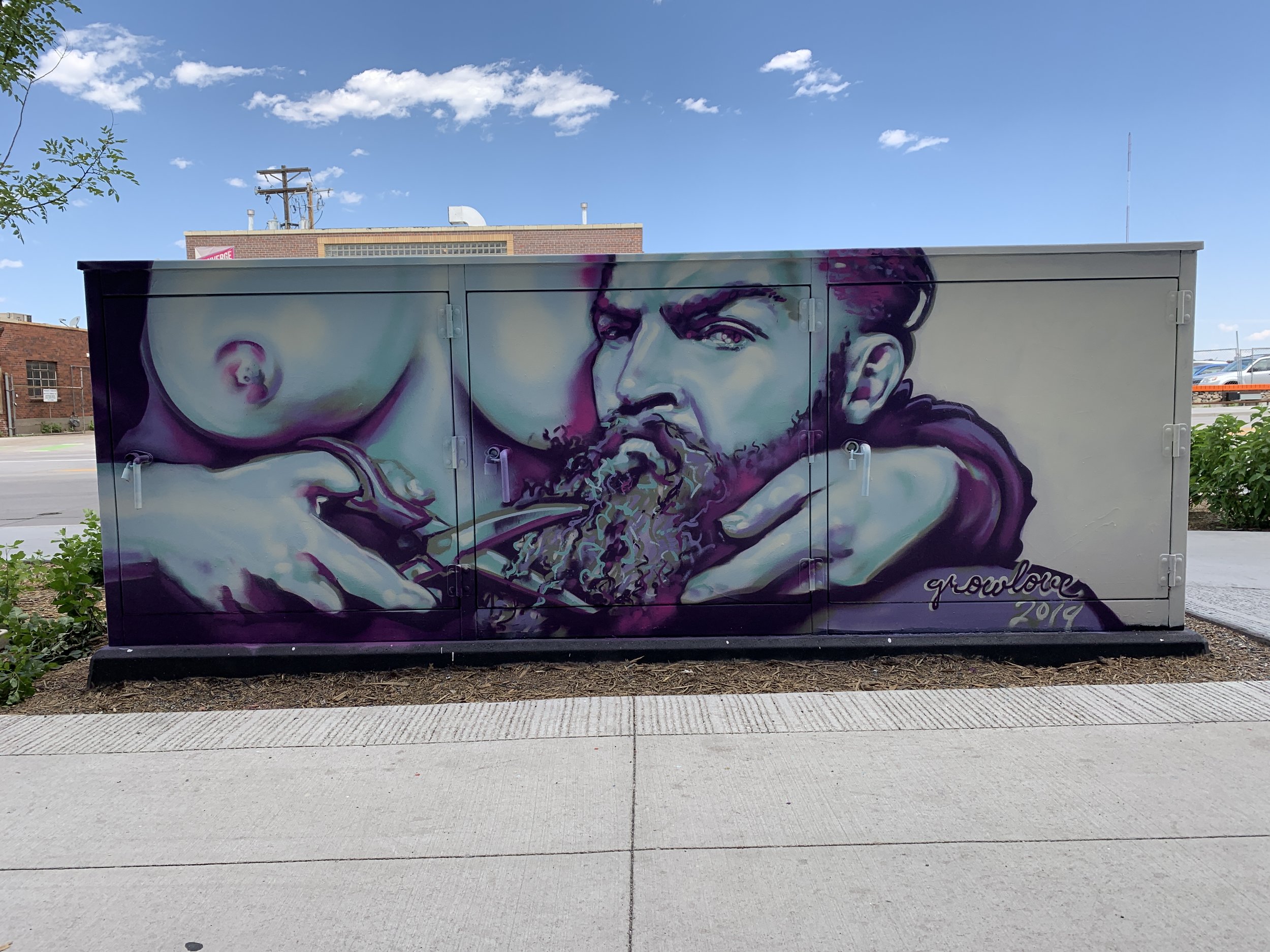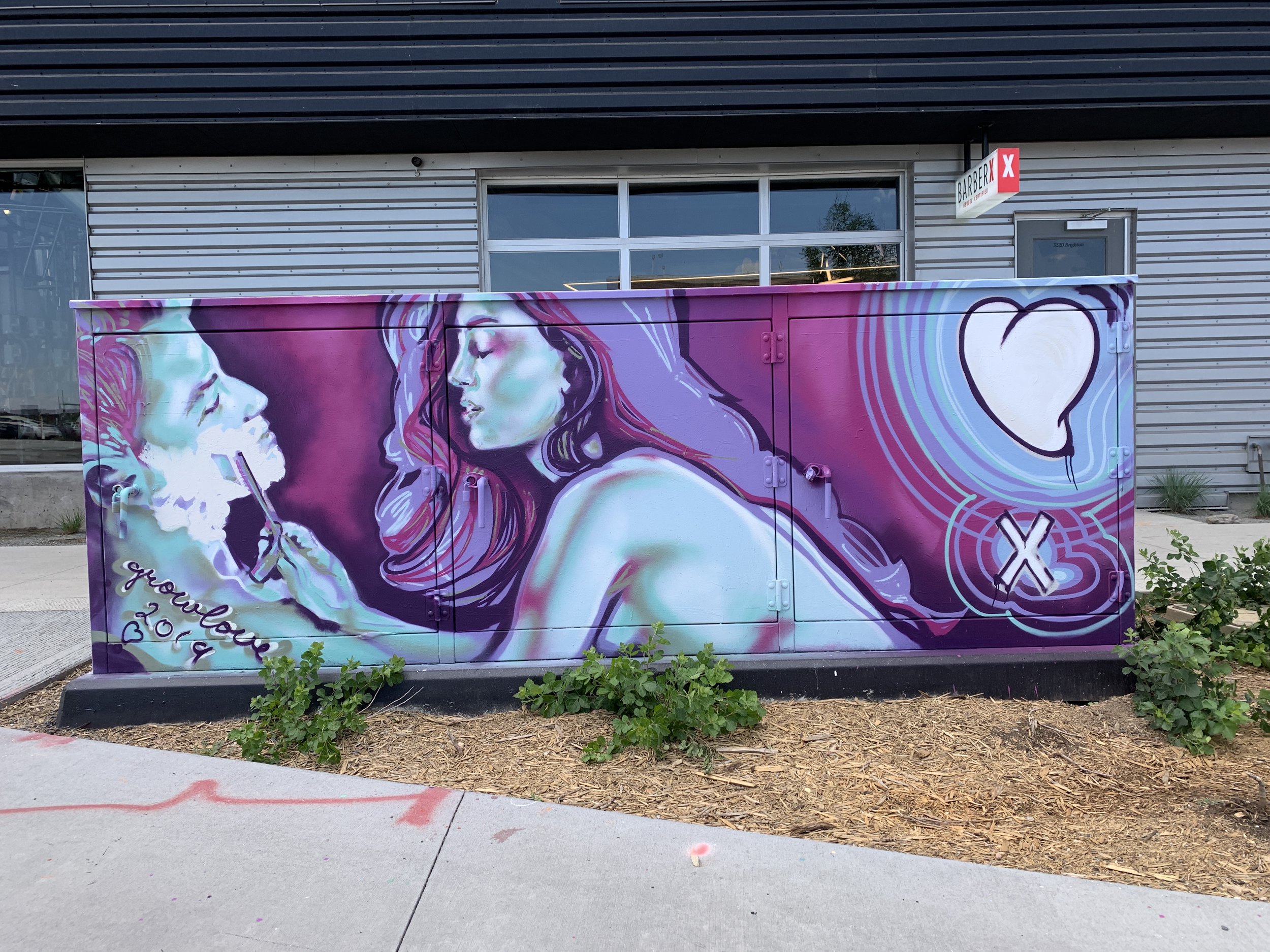 JUNE 2019 @ BARBERX
DINKC
aka Laedan Galicia
This 30-second time-lapse is complete with a rain shower intermission and some artist posing and lots of people hanging out off and on. A good time by all.
MAY 2019 @ BARBERX
Pat Milbery
APRIL 2019 @ BARBERX
Anna Charney
Anna Charney encountered a bit of Colorado's winter/spring spring/winter weather and so her March 2019 street art in front of BarberX became her April 2019 street art. Her work is our first abstract piece.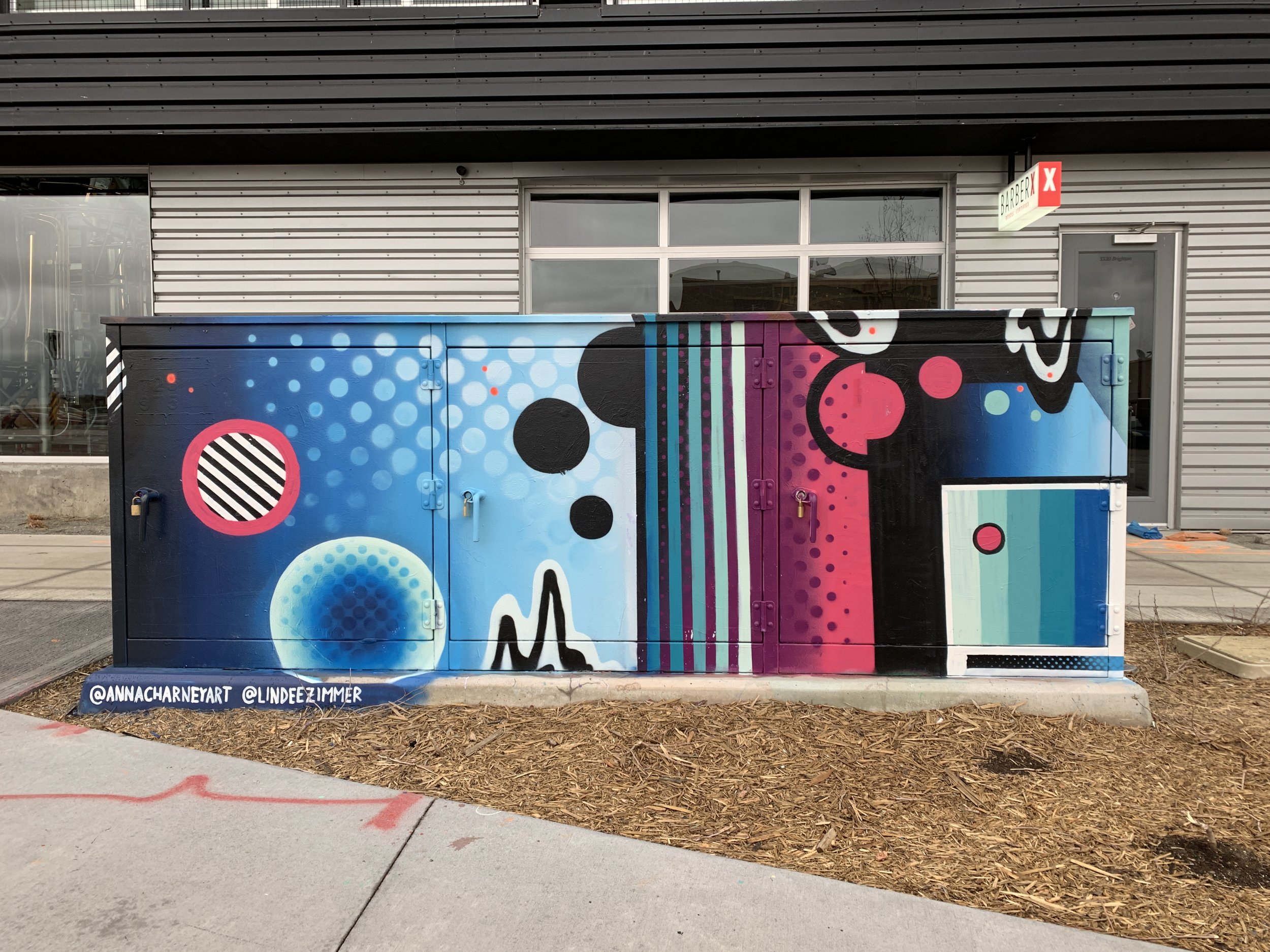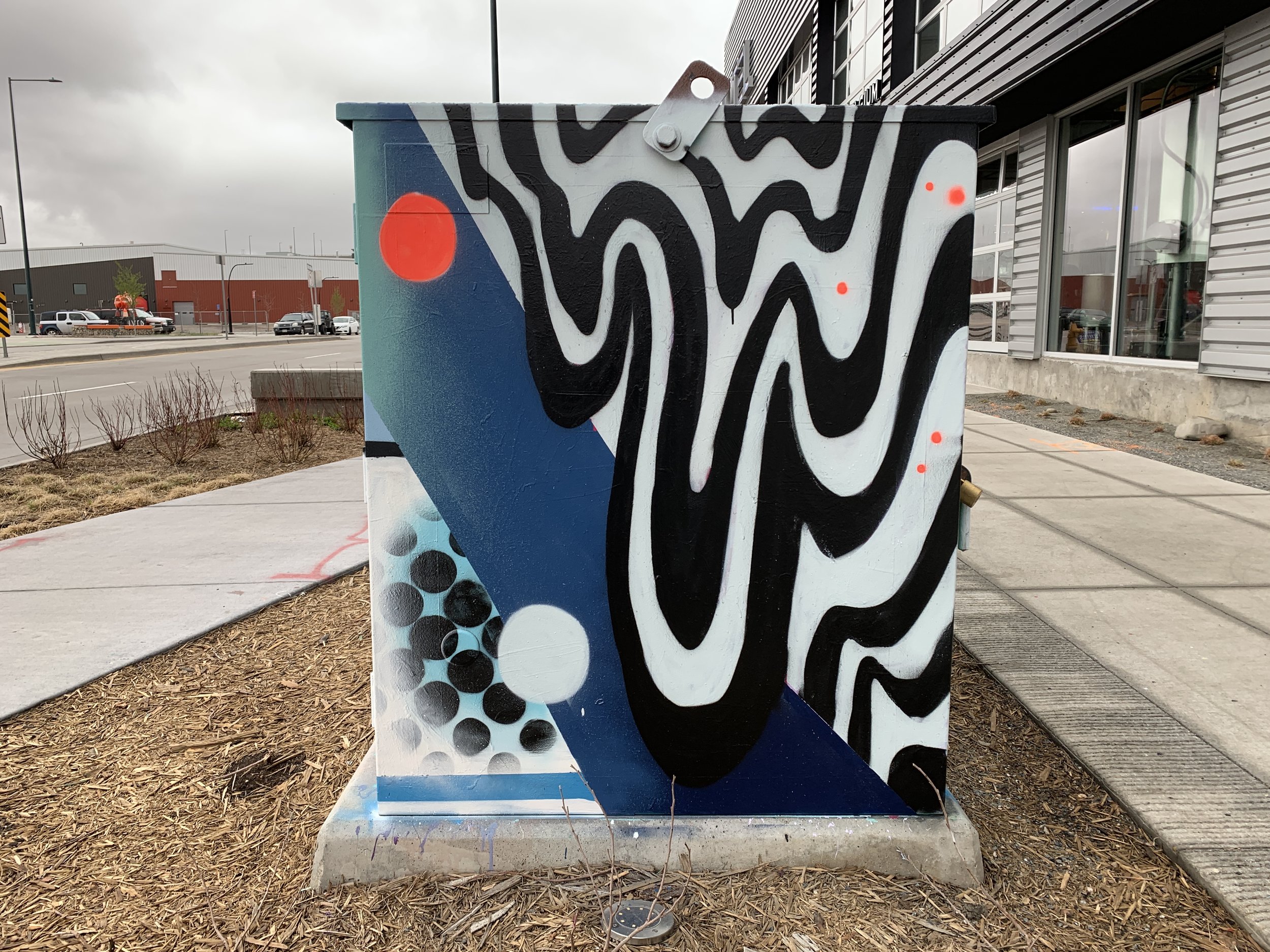 FEBRUARY 2019 @ BARBERX
Patrick Kane McGregor
Patrick McGregor brings his iconic bulldog to BarberX and the entire RiNo Art District community, this time with a request for, "Just a little off the top, please!"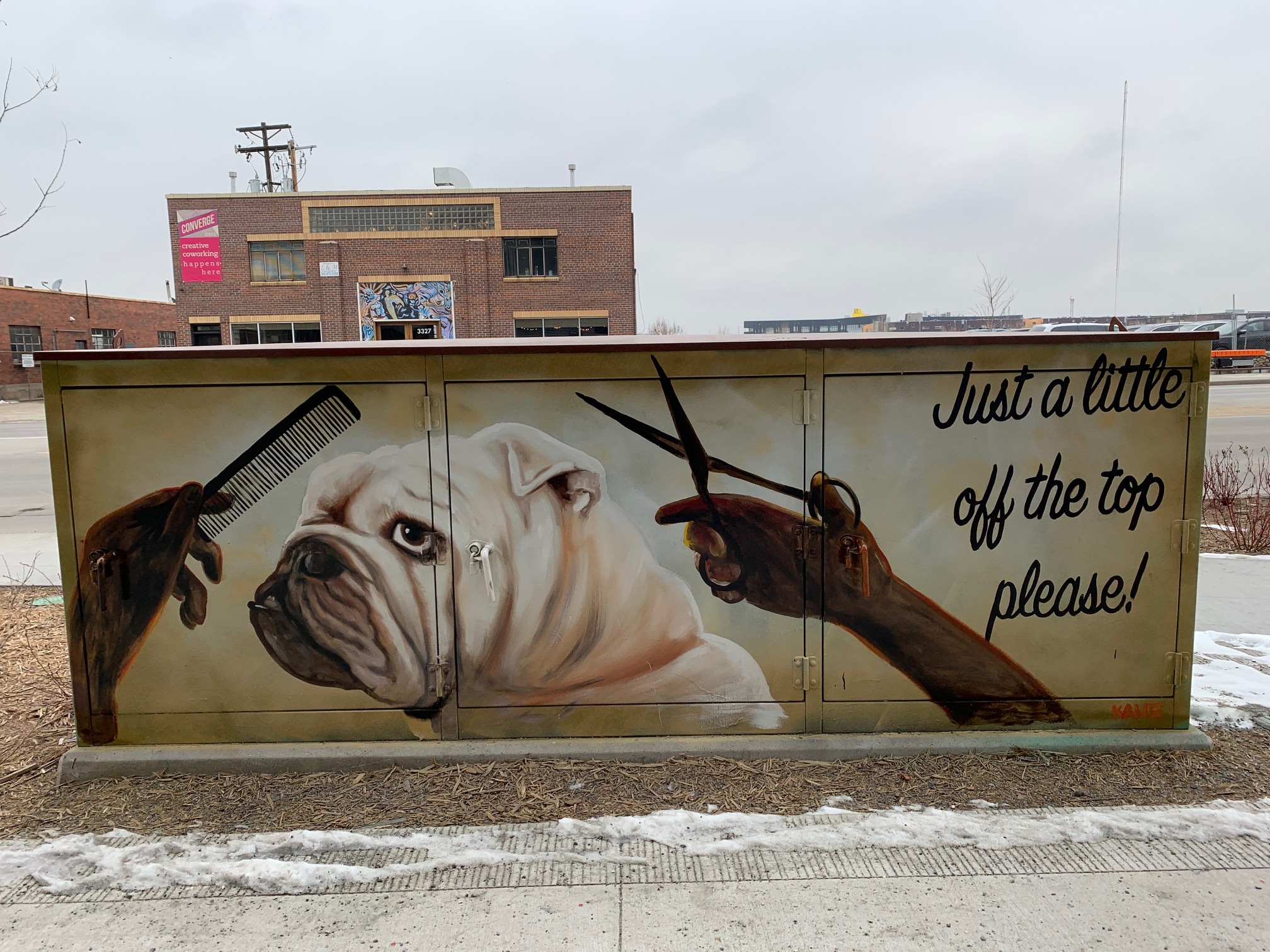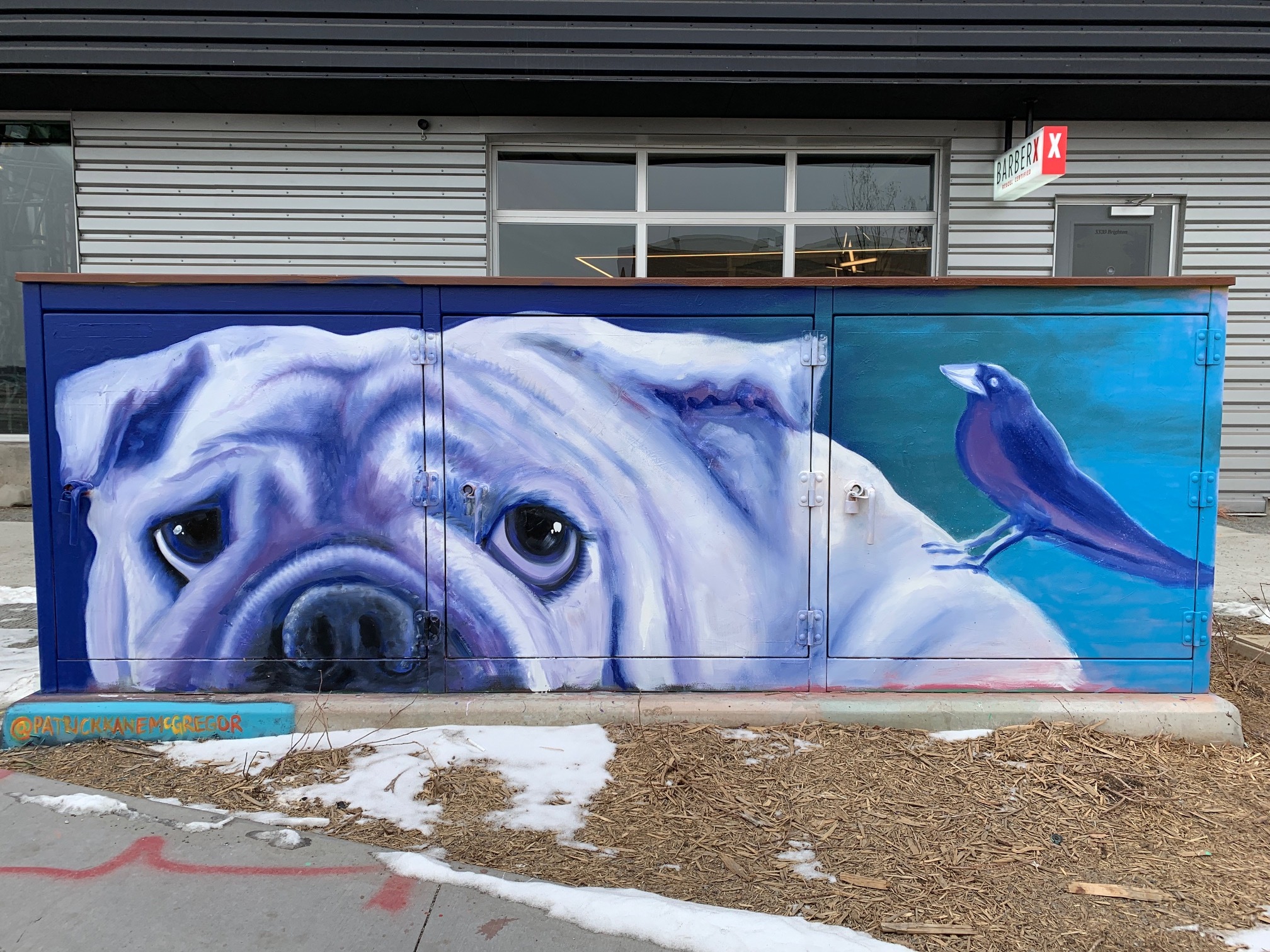 January 2019 @ BARBERX
Chad Bolsinger
DECEMBER 2018 @ Barberx
Alexandrea Pangburn
November 2018 @ Barberx
TUKE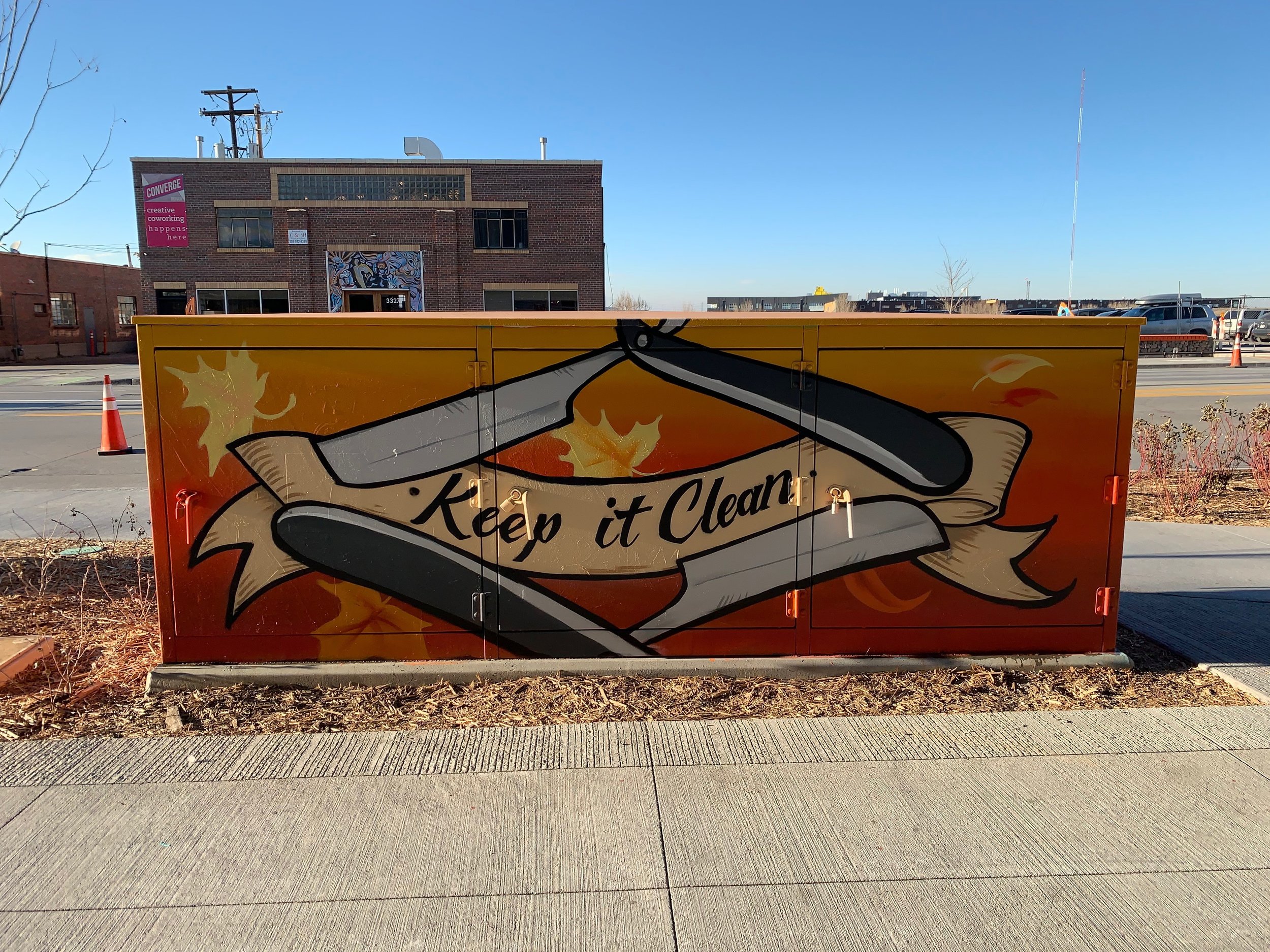 Tracy is the Interim President & co-founder of the RiNo Art District.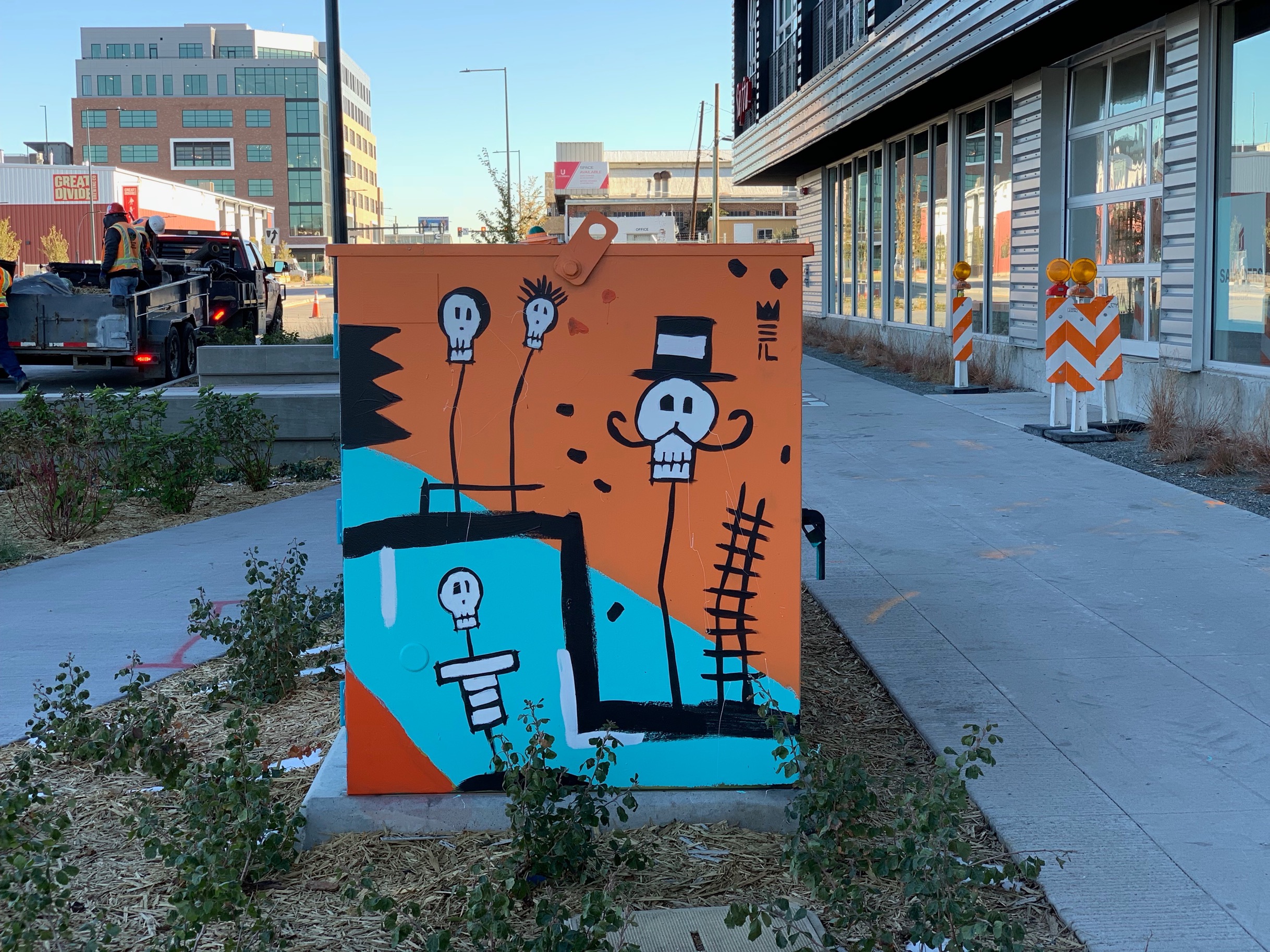 September 2018 (Premiere during crush)